Focus and Scope
CATEDRAL TOMADA is a biannual, peer-reviewed, online schoraly journal published by University Library System, the University of Pittsburgh.
We publish articles and reviews and books review in English, Spanish, and Portugues about literary, cultural studies, arts, performances, and other cultural practices to aim to contribute to current debates and circulate new research relevant to the study of Latin American in its historical and social contexts.
CATEDRAL TOMADA provide inmediate open access  to its content, based on the principle that making research freely available to the public supports a greater global exchange of knowledge.
Section Policies
Artículos
| | | |
| --- | --- | --- |
| Open Submissions | Indexed | Peer Reviewed |
Reseñas
Se aceptarán reseñas de libros de los últimos tres años, entre 1.500 a 2.500 palabras, según las normas editoriales de la revista Catedral Tomada.
| | | |
| --- | --- | --- |
| Open Submissions | Indexed | Peer Reviewed |
Miscelánea
| | | |
| --- | --- | --- |
| Open Submissions | Indexed | Peer Reviewed |
Dossier TERRITORIOS, CARTOGRAFIAS Y ESPACIOS
| | | |
| --- | --- | --- |
| Open Submissions | Indexed | Peer Reviewed |
Dossier CINE Y LOS IMAGINARIOS CULTURALES EN AMÉRICA LATINA
| | | |
| --- | --- | --- |
| Open Submissions | Indexed | Peer Reviewed |
Dossier: Publicaciones periódicas y redes culturales en América Latina
| | | |
| --- | --- | --- |
| Open Submissions | Indexed | Peer Reviewed |
Peer Review Process
Catedral Tomada adheres to a policy of blind, peer-review anonymously.
In order to ensure appropriate review, author name(s) should appear only on the title page and internal identifications within the text should be avoided. Manuscripts that have already appeared in any other published form or are under review at any other peer-review journal will not be considered.
We sugest our reviewers to follow COPE Ethical Guidalines for Peer Reviewers.
Publication Frequency
Biannual
Open Access Policy
This journal provides immediate open access to its content. Our publisher, the University Library System at the University of Pittsburgh, abides by the Budapest Open Access Initiative definition of Open Access: 
"By "open access" to [peer-reviewed research literature], we mean its free availability on the public internet, permitting any users to read, download, copy, distribute, print, search, or link to the full texts of these articles, crawl them for indexing, pass them as data to software, or use them for any other lawful purpose, without financial, legal, or technical barriers other than those inseparable from gaining access to the internet itself. The only constraint on reproduction and distribution, and the only role for copyright in this domain, should be to give authors control over the integrity of their work and the right to be properly acknowledged and cited."
 Researchers engage in discovery for the public good, yet because of cost barriers or use restrictions imposed by other publishers, research results are not available to the full community of potential users. It is our mission to support a greater global exchange of knowledge by making the research published in this journal open to the public and reusable under the terms of a Creative Commons CC-BY license.
 Furthermore, we encourage authors to post their pre-publication manuscript in institutional repositories or on their Web sites prior to and during the submission process, and to post the Publisher's final formatted PDF version after publication. These practices benefit authors with productive exchanges as well as earlier and greater citation of published work.
There are no article processing charges, submissions fees, or any other costs required of authors to submit articles to this journal.
Archiving
This journal utilizes the LOCKSS system to create a distributed archiving system among participating libraries and permits those libraries to create permanent archives of the journal for purposes of preservation and restoration. More...
Rubric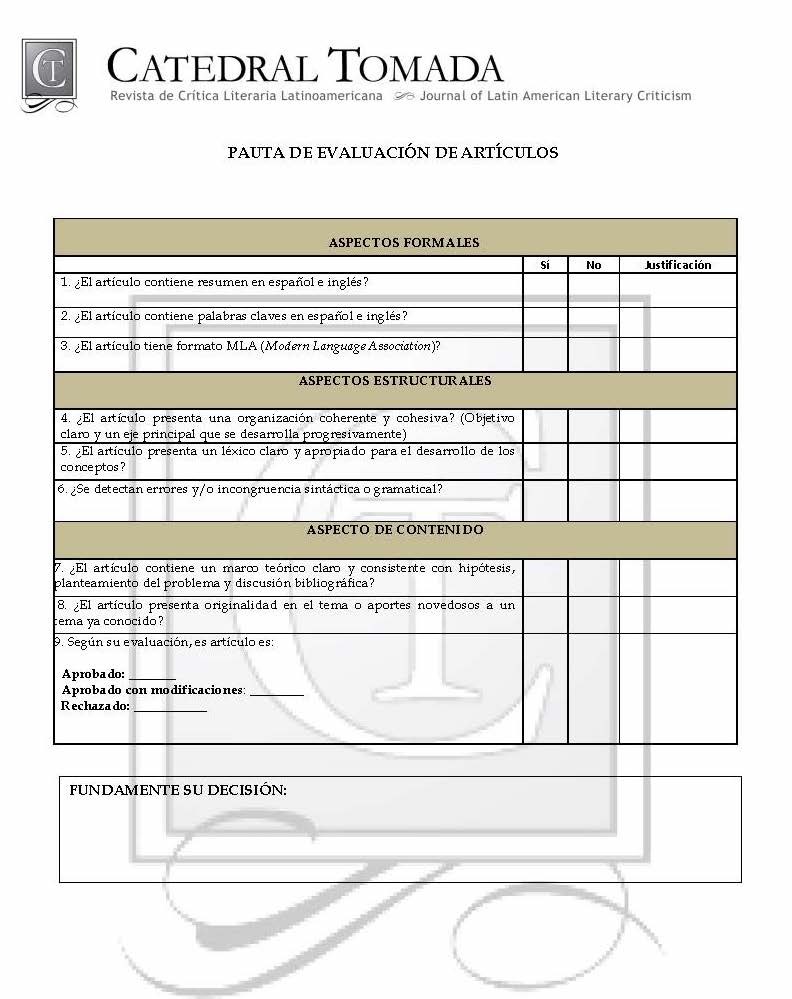 Networks and related Journals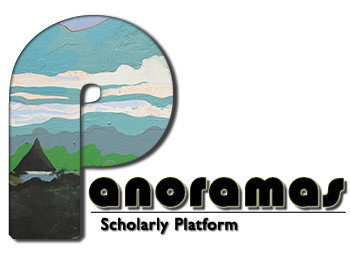 Guidelines of Good Publication Practice
CATEDRAL TOMADA is a journal that commits to guarantee the quality of its content and th ethical practice of each one of its members. Thus, our journal bases its declaration of ethical principles developed on COPE (Committee on Publication Ethics) which plants the different of each members of the journal.